We are really excited to has received the first Shipment of Bitmain Antminer A3, we will be adding a guide to the setup and ming of the Antminer A3. This new Miner from Bitmain boasts 180 BM1720 Hash Asic chips with a total of 815 GH/s mining power. Thats 815,000.00 MH/s we have created a link with the calculation of the exact ming power here. Today Mining Profitability was $ 531 per day, so the ROI would be 5 days! Get yours now before they are all sold out, only available here on Digital-Universe.com
Below is a chart that shows the current mining profitability of the A3 Antminer from Bitmain.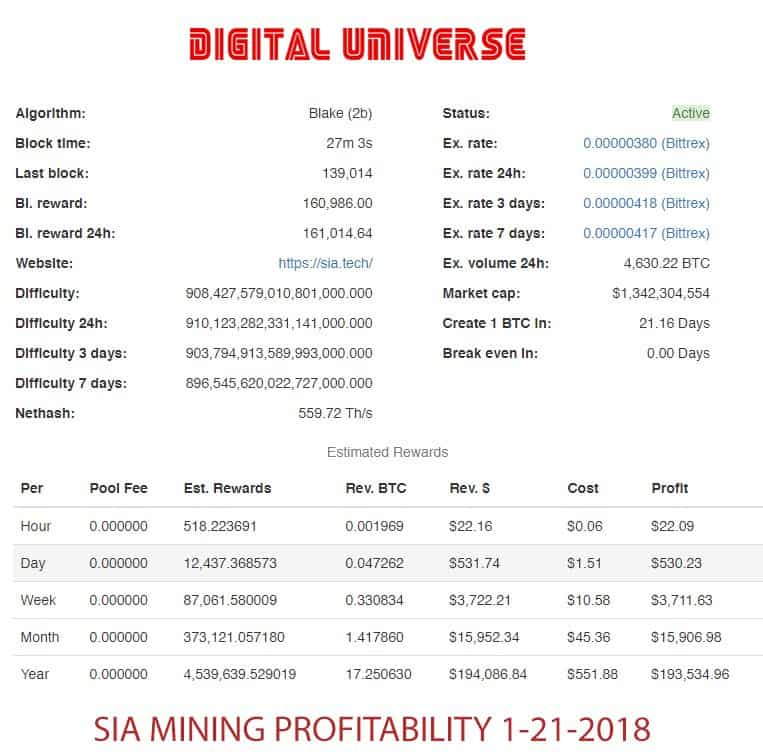 You can now buy the Bitmain A3 Antminer that is in stock. We will ship you a ready-to-mine machine within 48 hours.